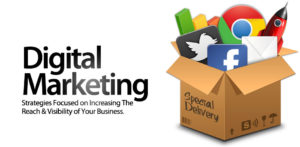 Welcome to Bliss Media – Australia's leading agency for digital and online marketing. We've been proudly offering our services for over 12 years and in that time, we've mastered the art of online publicity in a way that our competition simply couldn't hope to replicate.
Our team include some of the most highly trained, qualified and enthusiastic individuals in the country and to date, we have yet to encounter a project that we've struggled to take care of.
Whether you're a newly established business that's hoping to compete with market leaders within your industry, or if you're a well-known organisation that could benefit from a little support from a team of experts; we are here for you!
About Us
Now you might be asking yourself who we are – and what it is we do that makes us thought of in such high regard.
If you are, then please sit back and let us introduce you to our services.
At Bliss Media our name should say it all, and we focus on providing stress-free, recognisable results to our clients; no matter their budget and regardless of their expectations.
We don't cut corners and we never use cheap tricks to get you where you want to be online.
We prioritise obtaining online visibility for our clients and with so many digital strategies and online marketing techniques in our arsenal; we can all but guarantee to have something to benefit you.
From social media marketing all the way to website optimisation – our team have worked tirelessly to refine our techniques and strategies time and time again.
Over the years we've managed to hone in on the most effective methods and practices, whilst eliminating those that leave a little something to be desired.
When taking our services on, we can do more than just get your business to a position of visibility and performance; we can do so in a way that will allow you to reap the rewards well into the future.
Why Choose Our Team of Experts?
We may well have just answered our own question! Our team of experts are every inch as professionally experienced as they are knowledgeable, in a range of marketing subjects.
Rather than dedicating one, or maybe even two individuals to a project – we prefer to utilise the strengths of our entire team; resulting in a powerhouse of marketing potential for all clients that sign up to our services.
We are as affordable as we are effective and when it comes to pulling out all the stops for the best results; we really know our stuff.
You don't just have to take our word for it either – you can readily find information about the quality of our services online and our portfolio proudly displays just a selection of the most successful projects that we've undertaken to date.
When hiring our team, we work with you every step of the way, to ensure that not only are your needs and expectations perfectly understood, but so that we can make sure to implement the most effective strategies for your requirements.
Getting in Touch with Us
Do you have a project that you'd like to get started? Maybe you'd like a free, no obligation quote for our services? Whatever you might need to get in touch with us about – please feel free to do so right now via email, or by making a quick phone call, or visiting at:
703/198 Harbour Esplanade, Docklands VIC 3008
If we can't answer your questions instantly, then we'll get back to you with a solution. We enjoy nothing more than welcoming new clients to the Bliss family, so whatever you might need us for; don't hesitate to reach out and we'll make sure that your every need is seen to.